Facilities Available – Monday to Friday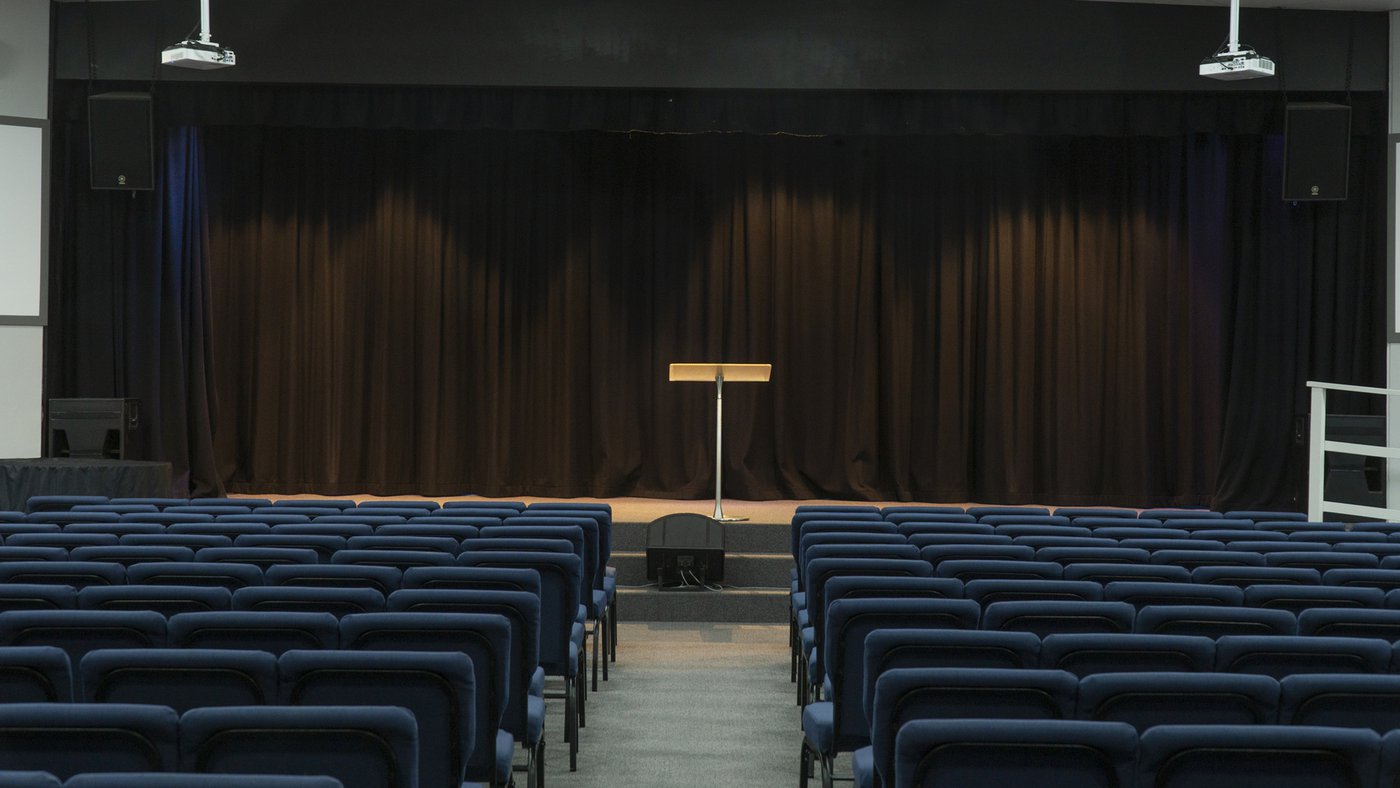 Welcome to the Whitehill Church Of Christ Facility, your premier events destination in the Raceview.
Located on Whitehill Road Ipswich, Whitehill is a Modern facility in a very accessible location with all the plusses to make your next event a success.
Take a tour of our facility and make a date with us for your next WOW! event. If you know your dates and requirements already you can complete the online Enquiry Form below to start the process and check availability
Auditorium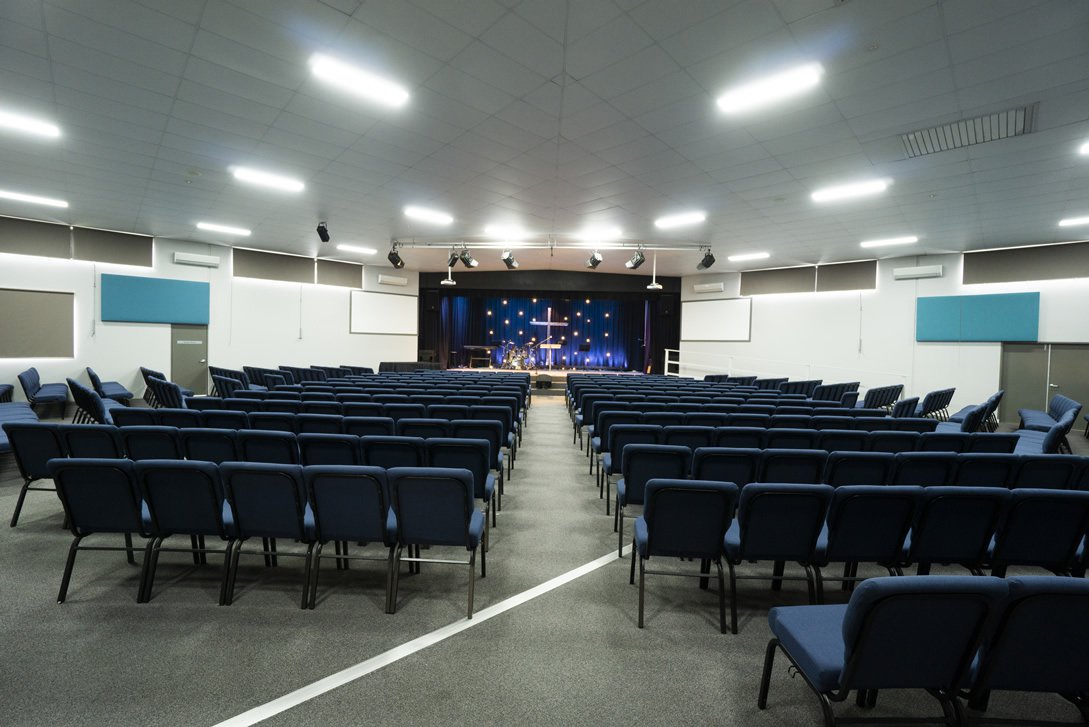 • 446m2 area total (362m2 seating area plus 84m2 stage area)
• Sound & Lighting
• Stage
• 2 x projectors and screens
• Dimmable house lights
• Capacity to video event/
livestream
• Attached parent room with couches, dimmable lights and ability to watch and listen to event.
• Operable doors open to Hall
• Air conditioned
• Hearing loop available
The Hall
Full - Hall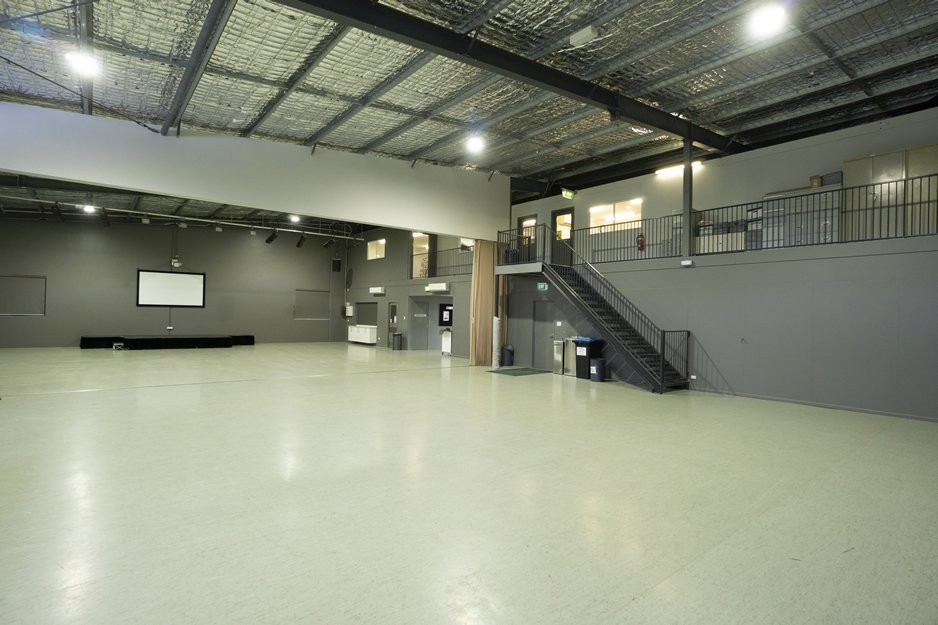 • 373m2 floor area
• Stage on northern end
• Sound and Lighting
• Projector and screen
• Dimmable House Lights
• Adjoining Commercial Kitchen
• Air conditioned
• Fans
• Operable wall in centre to divide space
Hall – Northern Half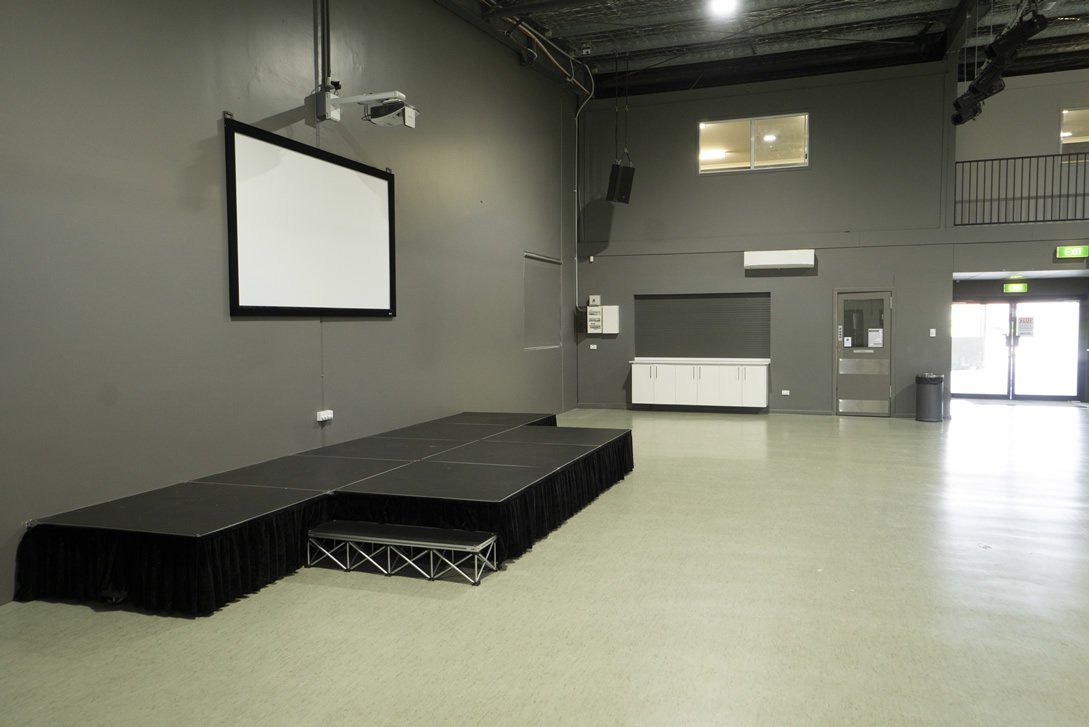 • 186.5m2 floor area
• Stage
• Sound and Lighting
• Projector and screen
• Dimmable House Lights
• Adjoining Commercial Kitchen
• Air conditioned
• Large Wall Fan
• Operable wall to southern side of hall
Hall – Southern Half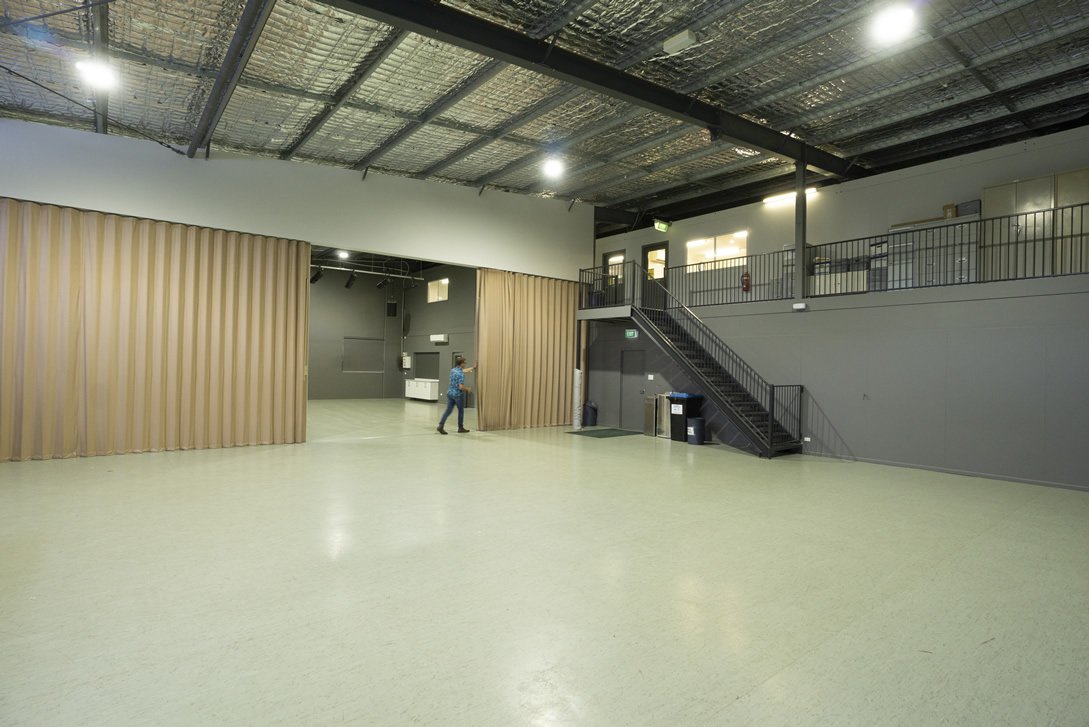 • 186.5m2
floor area
• Dimmable house lights
• 1 large wall fan
• Operable wall adjoining north side of hall
Kitchen Facilities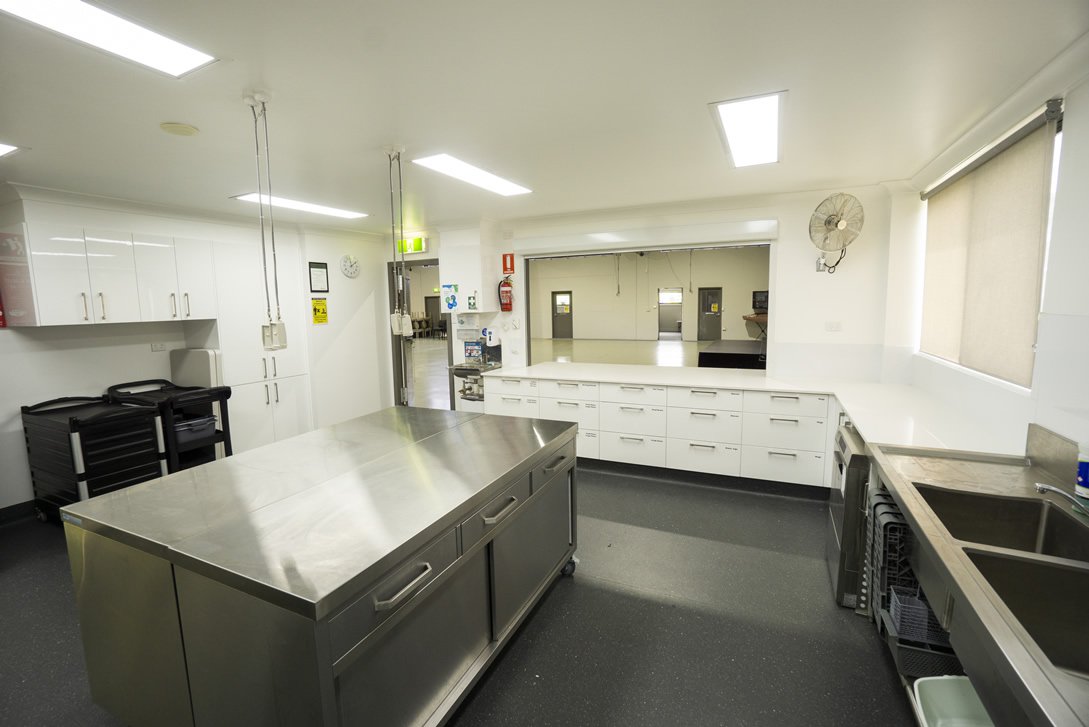 • Capacity: 5 people
• 35m2 floor area
• Fully equipped with appliances:
o Industrial dishwasher
o Fridge and freezer
o 1 combi oven
o 1 standard oven
o 2 microwaves
o 2 portable hot plates
o 2 large crackpots
o 2 hot water urns
o Electric frying pan
o Barbecues also available on request (at additional cost)
• Cooking, baking and serving utensils
• Pots and pans
• Baking tins (various shapes and sizes)
• Food processor and handheld electric mixers
• Crockery
• Glassware
• Cutlery
• Serving ware
• Bain Maries
• Trolleys
Green Room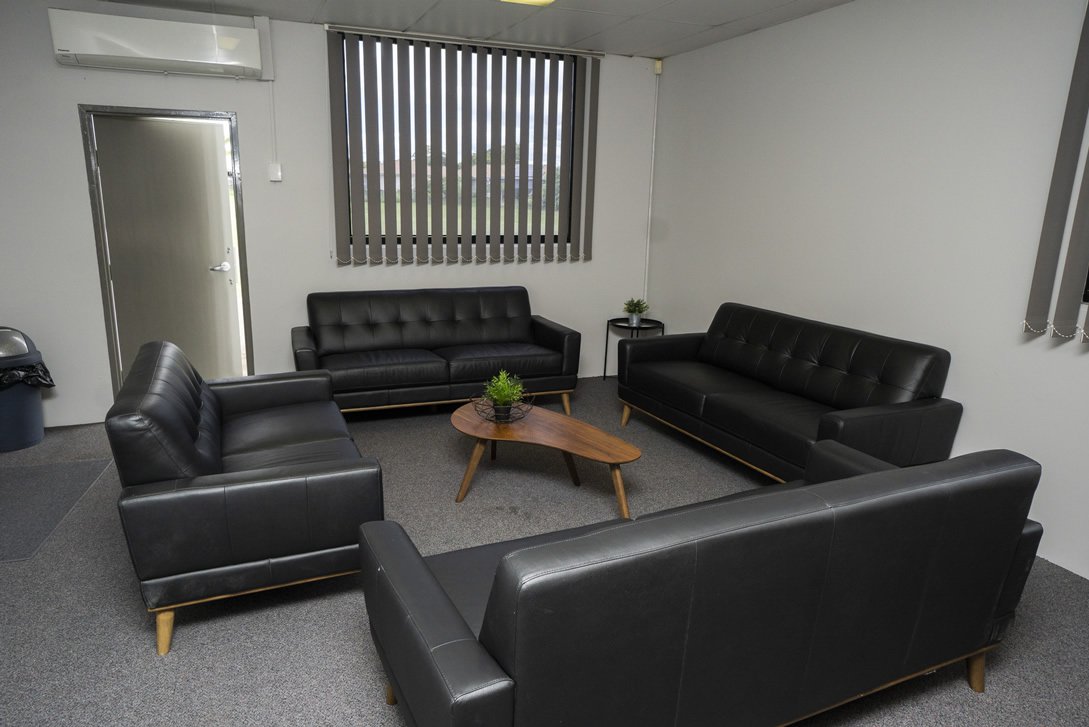 • 51m2 floor area
• 4 x 3 seater couches and coffee table
• 3 large tables
• Wall-mounted TV with DVD player
• Wall-mounted whiteboard
• External access directly from car park
Mezzanine Room 1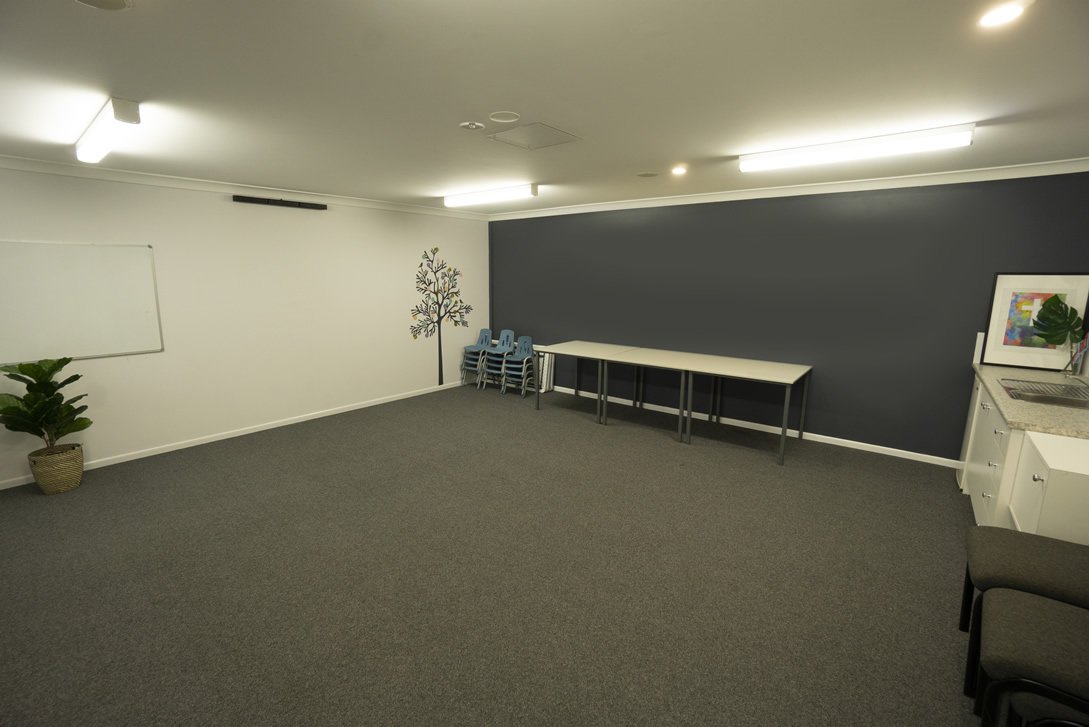 • 40m2 floor area
• Kitchenette with bar fridge
• Tables and chairs (child-sized chairs and folding tables available)
• Beanbags • Projector with screen
• Wall-mounted whiteboard
• Dimmable lights and fluorescent lights
• Airconditioned
• Cleaning supplies for kitchenette
Mezzanine Room 2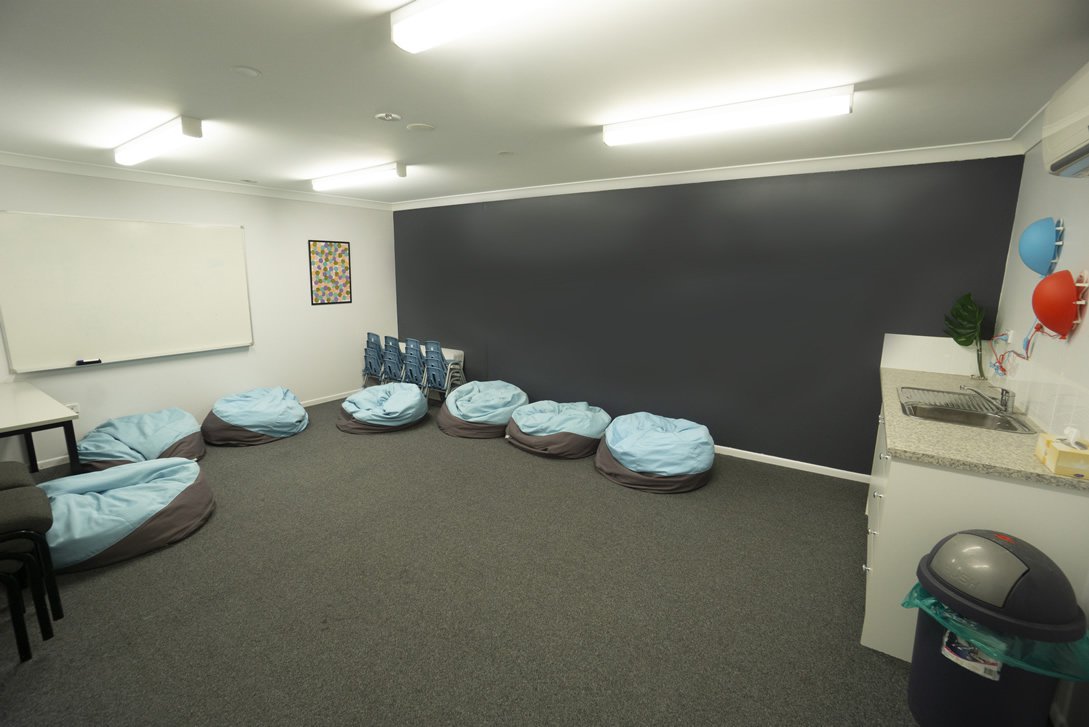 • 27m2 floor area
• Kitchenette (no bar fridge)
• Tables and chairs (child-sized chairs and folding tables available)
• Beanbags
• Wall-mounted whiteboard
• Dimmable lights and fluorescent lights
• Airconditioned
• Cleaning supplies for kitchenette
Mezzanine Room 3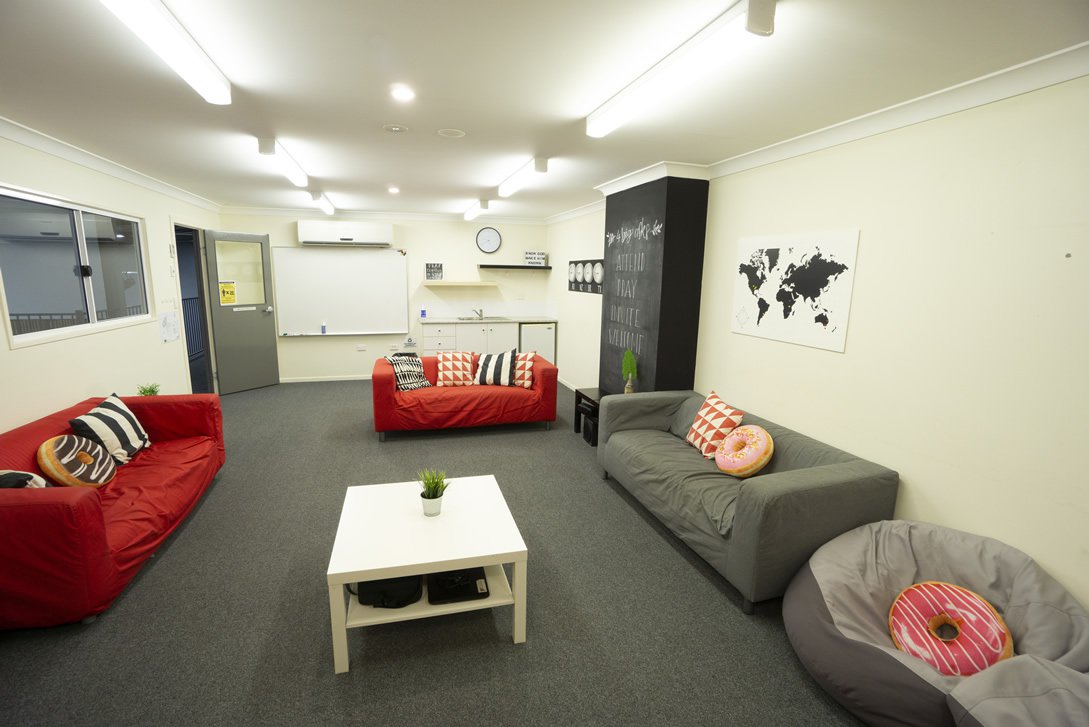 • 41m2 floor area • Kitchenette with bar fridge
• 5 x 3 seater couches and coffee table • Beanbags
• Sound system (connected to mobile device) • Portable projector and screen
• Wall-mounted whiteboard • Dimmable lights and fluorescent lights
• Wall clock • Airconditioned
• Cleaning supplies for kitchenette
Meeting Room 1 and/or 2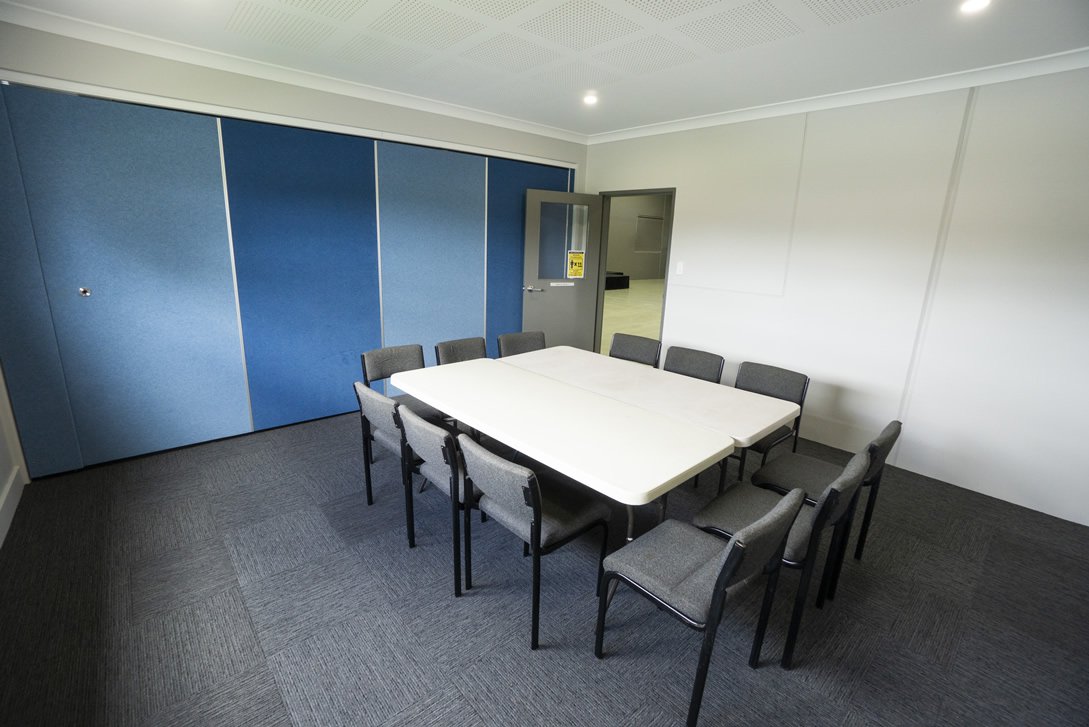 • 22m2 floor area Each (separate) • Operable Wall connecting rooms 1 & 2
• 44m2 floor area (When connected) • TV with DVD player on trolley available
• Airconditioning • Folding tables and cushioned chairs
• Dimmable downlights • Whiteboard on trolley available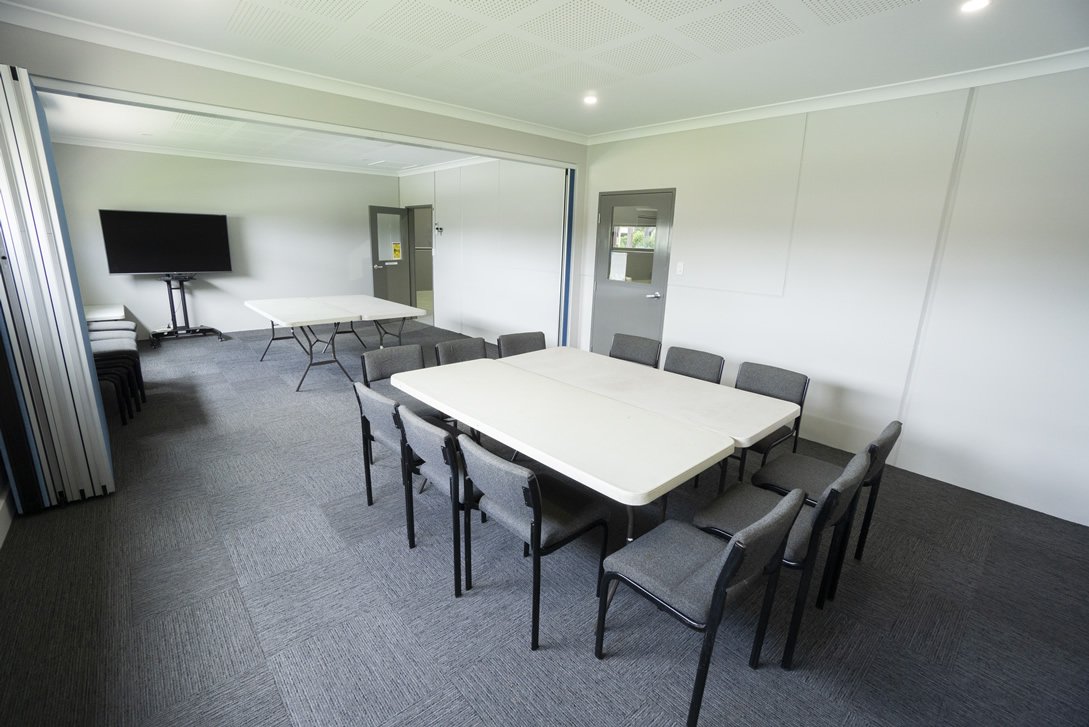 Meeting Room 3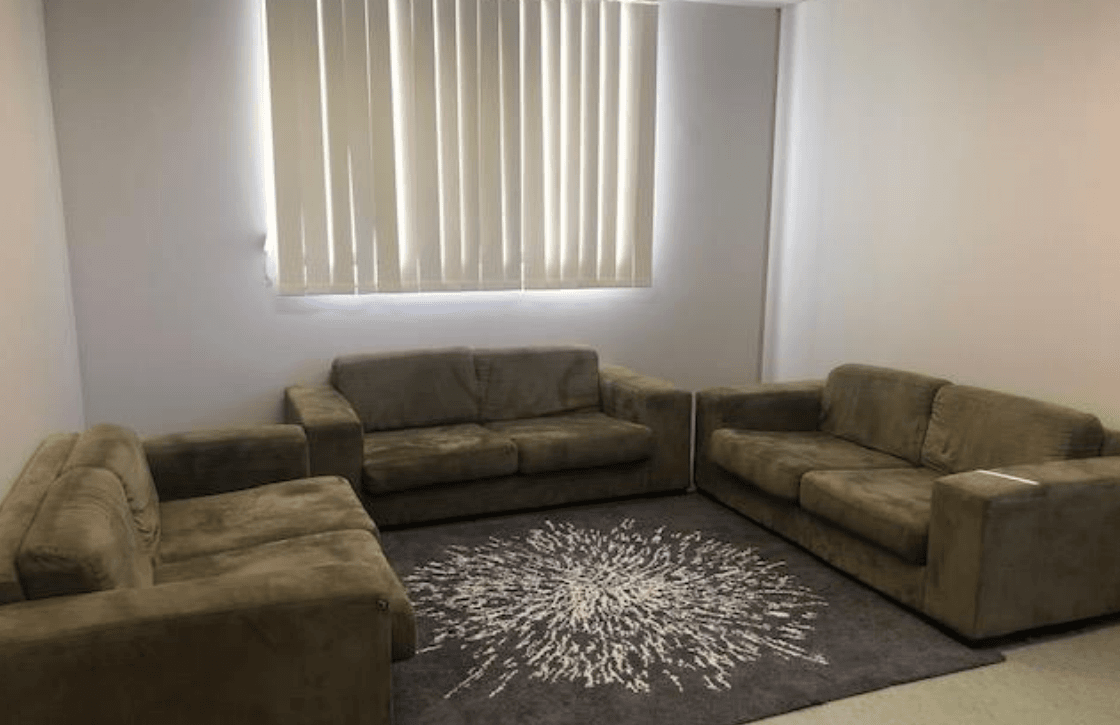 • 19m2 floor area • 3 x 2 seater Couches
• Not airconditioned
Parking Information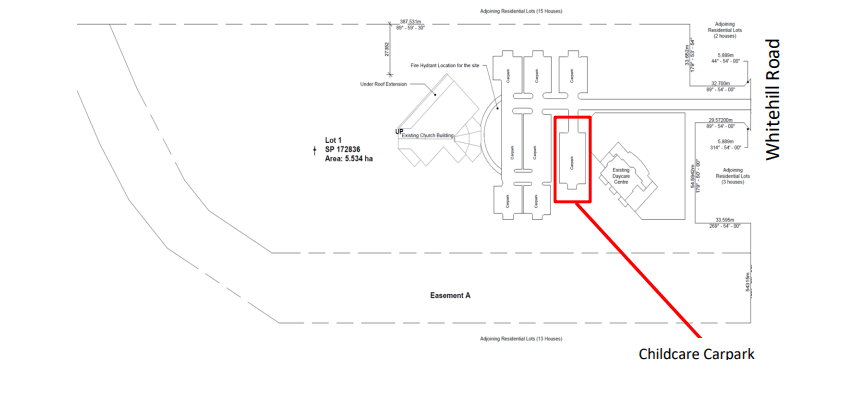 • 102 Parking spaces (including 3 disabled) in sealed carpark
• Additional parking on property lawn for overflow parking
• Parking IS NOT PERMITTED in childcare carpark on weekdays
Location
Address:
219 Whitehill Rd,
Raceview QLD 4305
Phone:
07 3288 0186
Email:
YOU MIGHT ALSO BE INTERESTED IN