There is a lot of life to live for Seniors. You play a vital role in our community & our Primetimers Group is all about having a place for those 60+ to gather together to enjoy a variety of events & speakers with time having fun & food together.
Happening on the second Tuesday of the month @ 9.30am, we would love to see you there.
Want more Information? Or Have A Question??
Click the button below.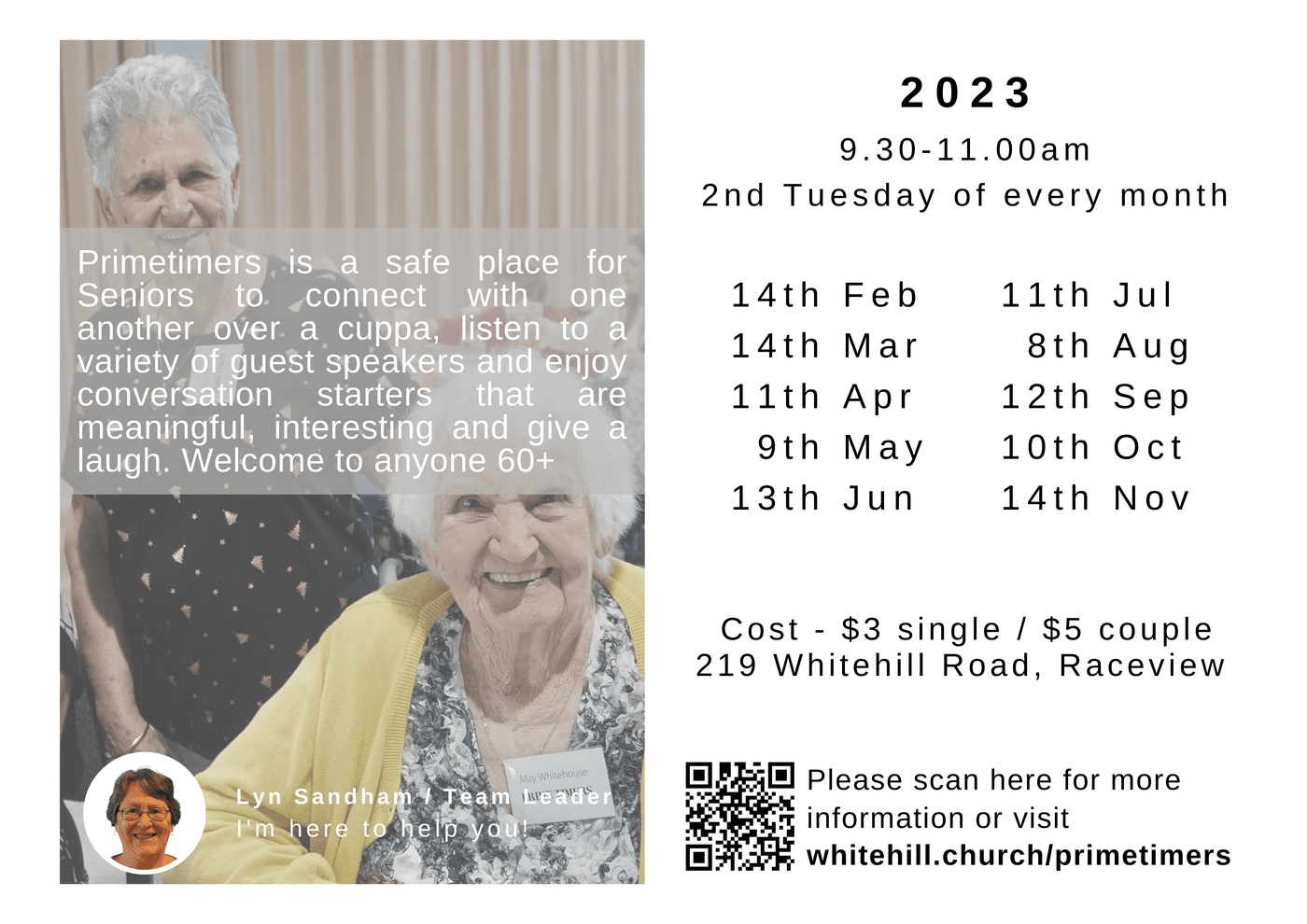 YOU MIGHT ALSO BE INTERESTED IN