Have you been interested in going on a short-term mission trip?
Due to COVID 19 and the international border closures Whitehill Church have not been able to send a team to the Solomon Islands since 2019. The Mission Trip had to be cancelled in 2021 so it is with great excitement the plans are underway for a 2023 Solomon Islands Mission Trip.
The Whitehill Working Mission Team to the Solomon Islands, 'Team One Pusu' forms part of God's plan and purpose for Whitehill to take the Gospel to the World. Our aim is to provide a short-term Working Mission Team, to work in partnership with the local community to provide some essential maintenance and renovation work for One Pusu Bible College campus, on the island of Malaita, in the Solomon Islands. This College is a SSEC facility (South Sea Evangelical Church) that provides training for pastors and leaders, equipping them for ministry in their local communities. The Solomon Islands is a developing country with poor infrastructure and medical facilities, and minimal cash flow at present (no govt welfare system and some people not getting paid for work).
Our aim is to put mission into action by reaching out to the people of the Solomon Islands in partnership through not only assisting to improve the One Pusu Bible College facilities, but by building relationships with the island people and participating in some formal and informal activities.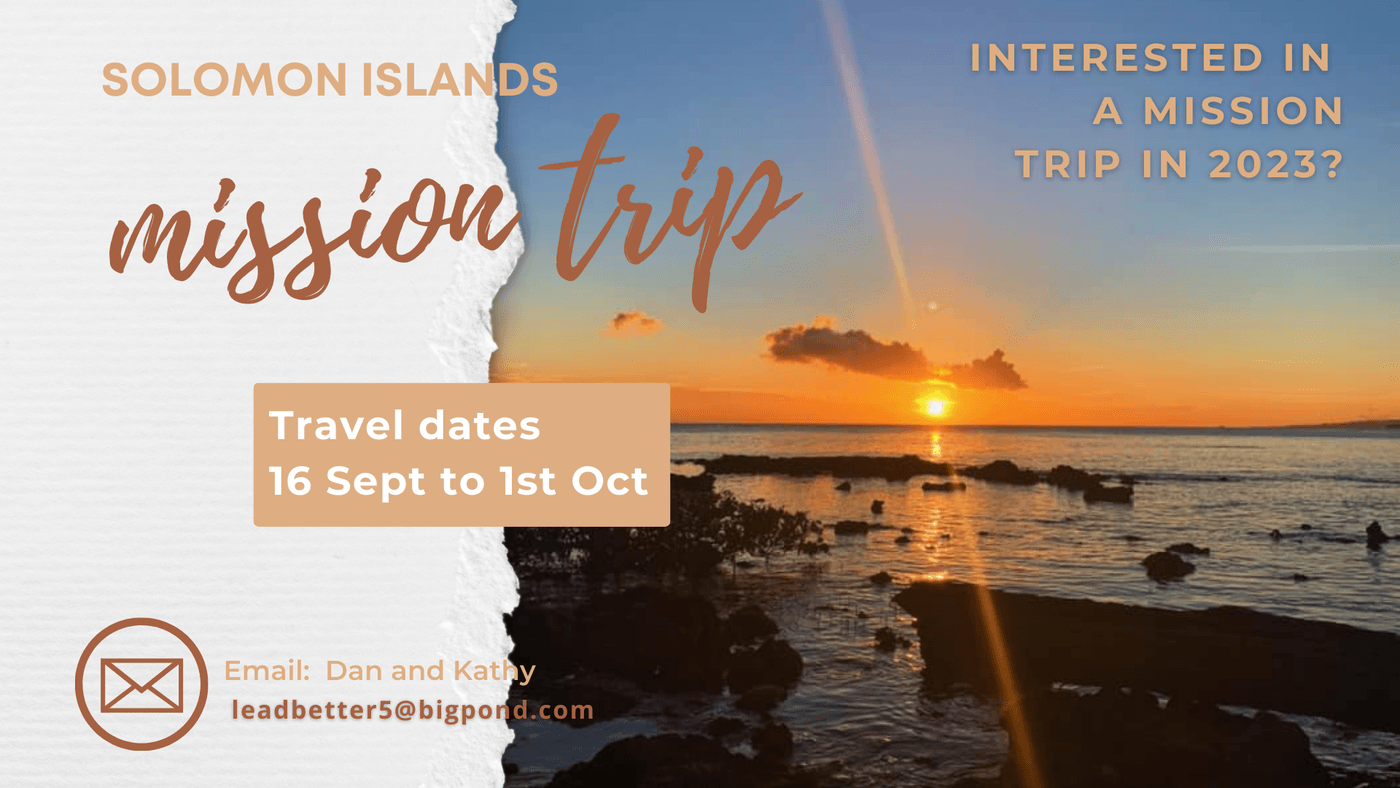 If you are interested in what we are doing in the Solomon Islands and what we have done there over the last 14 years, Dan and Kathy Leadbetter are always happy to have a chat to you about it. Or you can have a chat to some one who has been over as part of the team to hear of their personal experiences.
Contact: Dan & Kathy Leadbetter at [email protected]