WHITEHILL YOUNG ADULTS
The core of our young adult's community is our Sunday night services and weekly life groups.
Our Sunday night services start at 5.30pm at Whitehill. Straight after our service each week we have dinner together at church or at one of our favourite local spots.
Our young adult life groups meet on Wednesday nights or Sunday afternoons in different homes around Ipswich. These groups are the perfect place to get to know other young adults better and have an opportunity to explore faith on a deeper level.
Throughout the year we also have social events, camps and conferences.
If you would like to find out more about the young adult's community at Whitehill come along to our 5.30pm service and see our term planner below.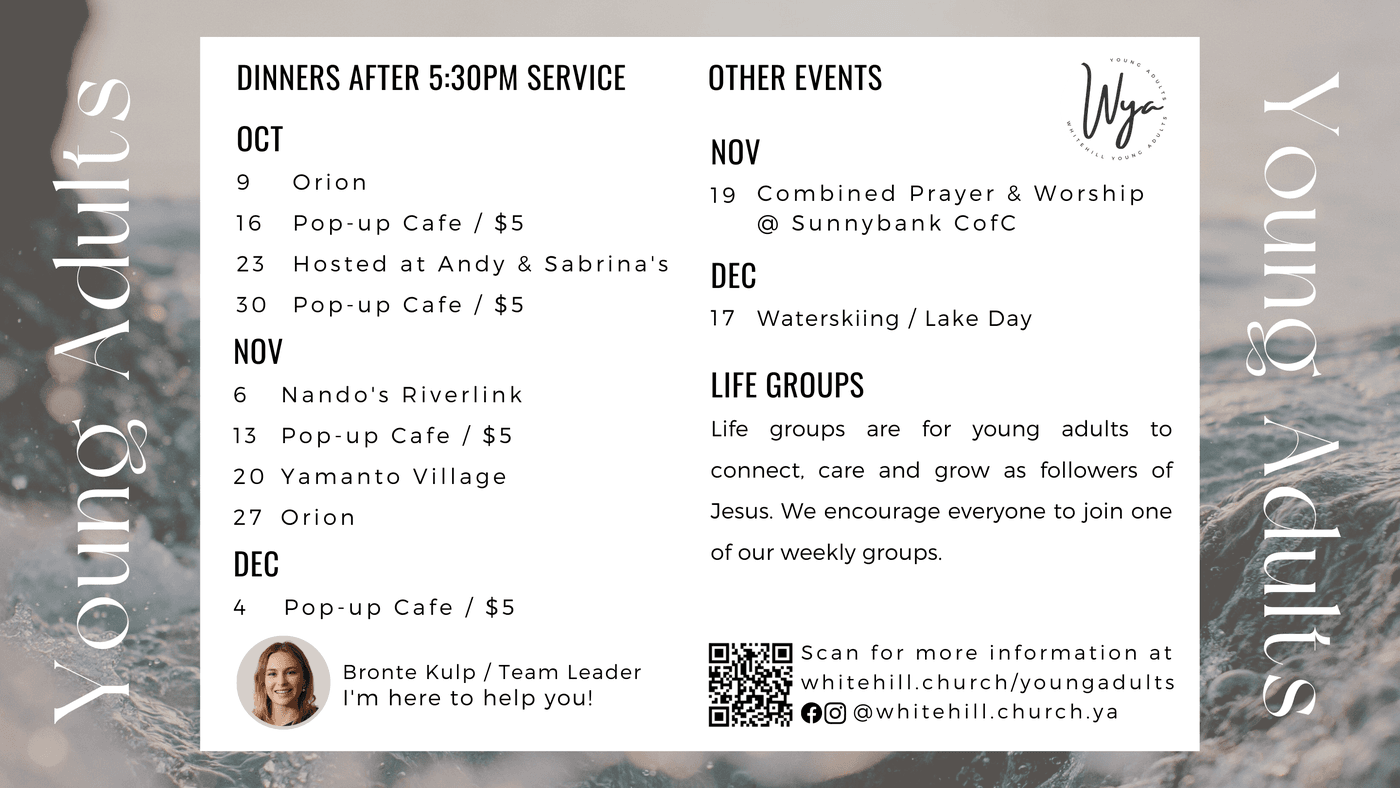 YOU MIGHT ALSO BE INTERESTED IN