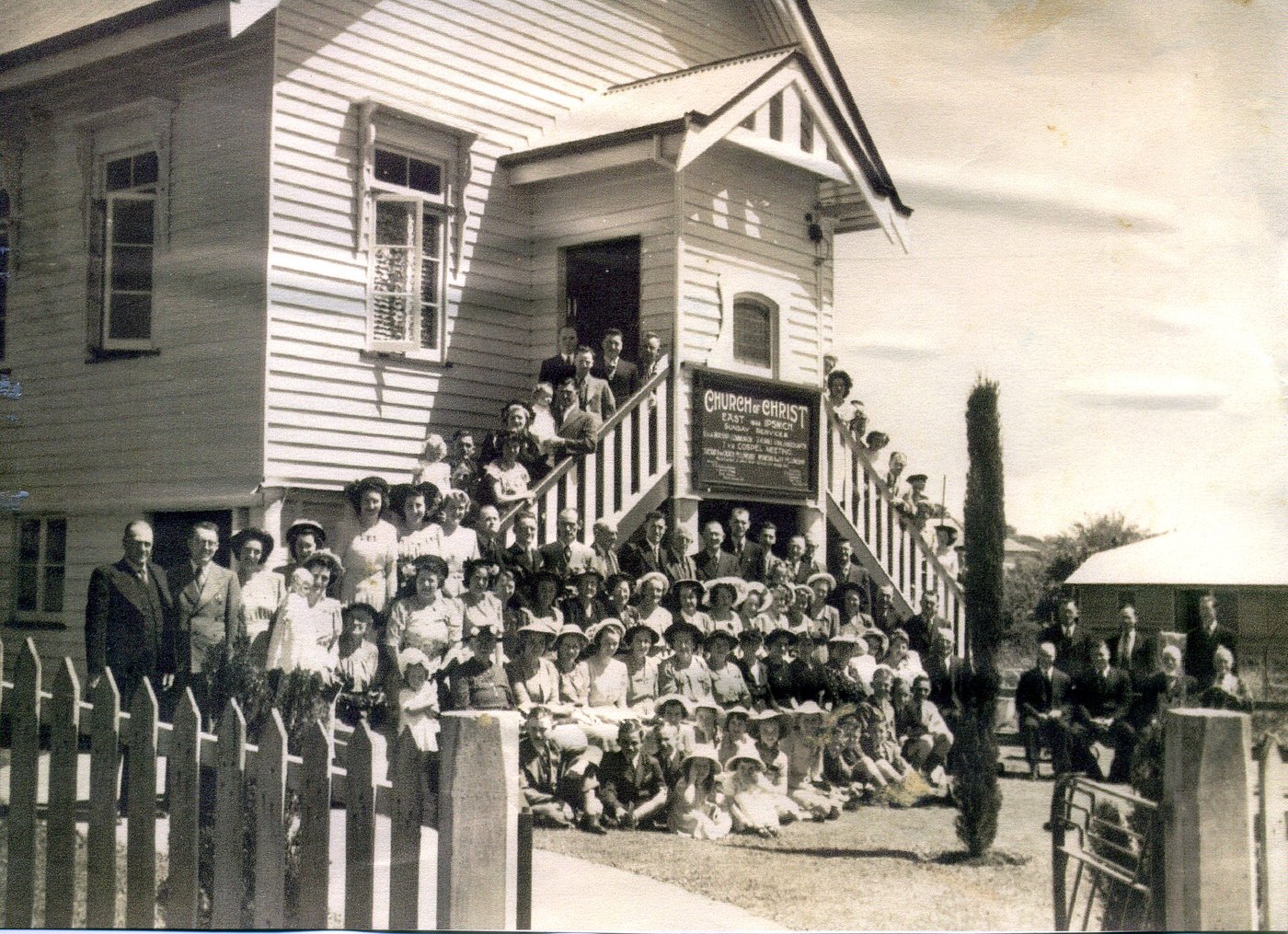 In 1922 the chapel at the East Ipswich Church of Christ was opened with much fanfare, with the new building even featuring electric lights. The young church slowly grew and began a trend for East Ipswich of growth and outgrowth. By the 1950's there was talk of needing more room.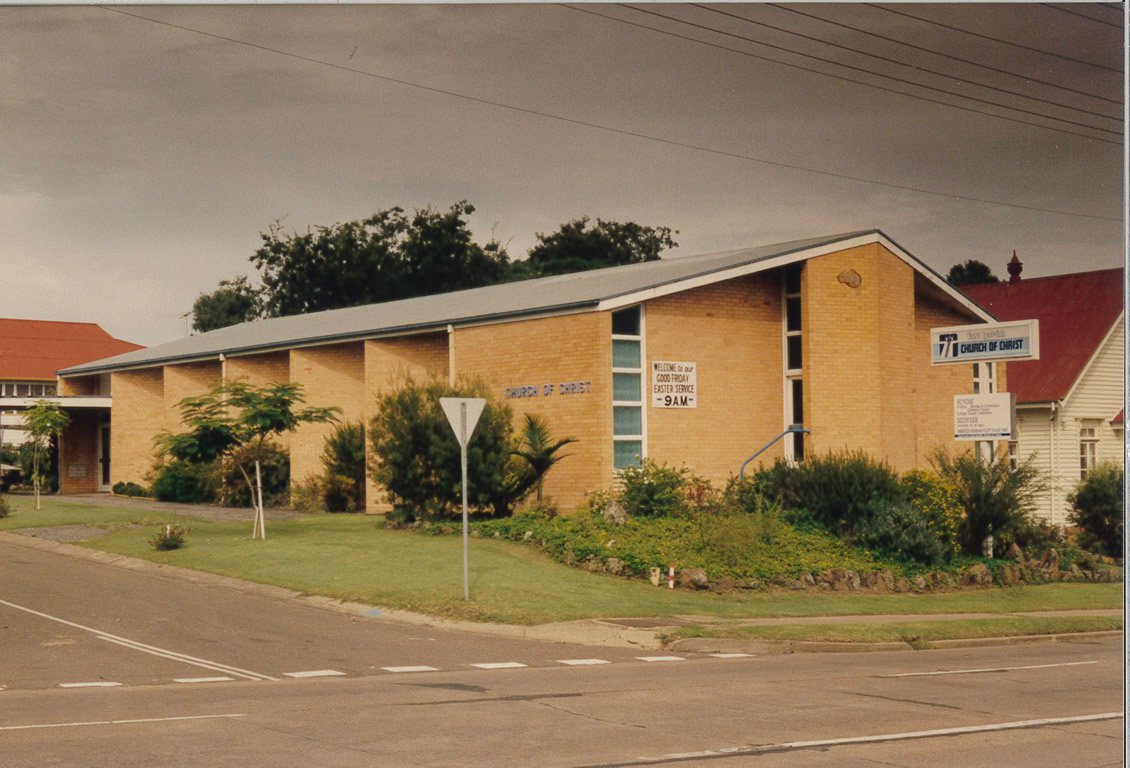 In the 1960's the congregation dedicated a new building on the corner of Bright street and Brisbane Road on land adjacent to the old building. It was a modern brick structure. Repeating the pattern in the first 40 years, the gathered church outgrew the building. Space again was an issue, despite new offices for Church staff.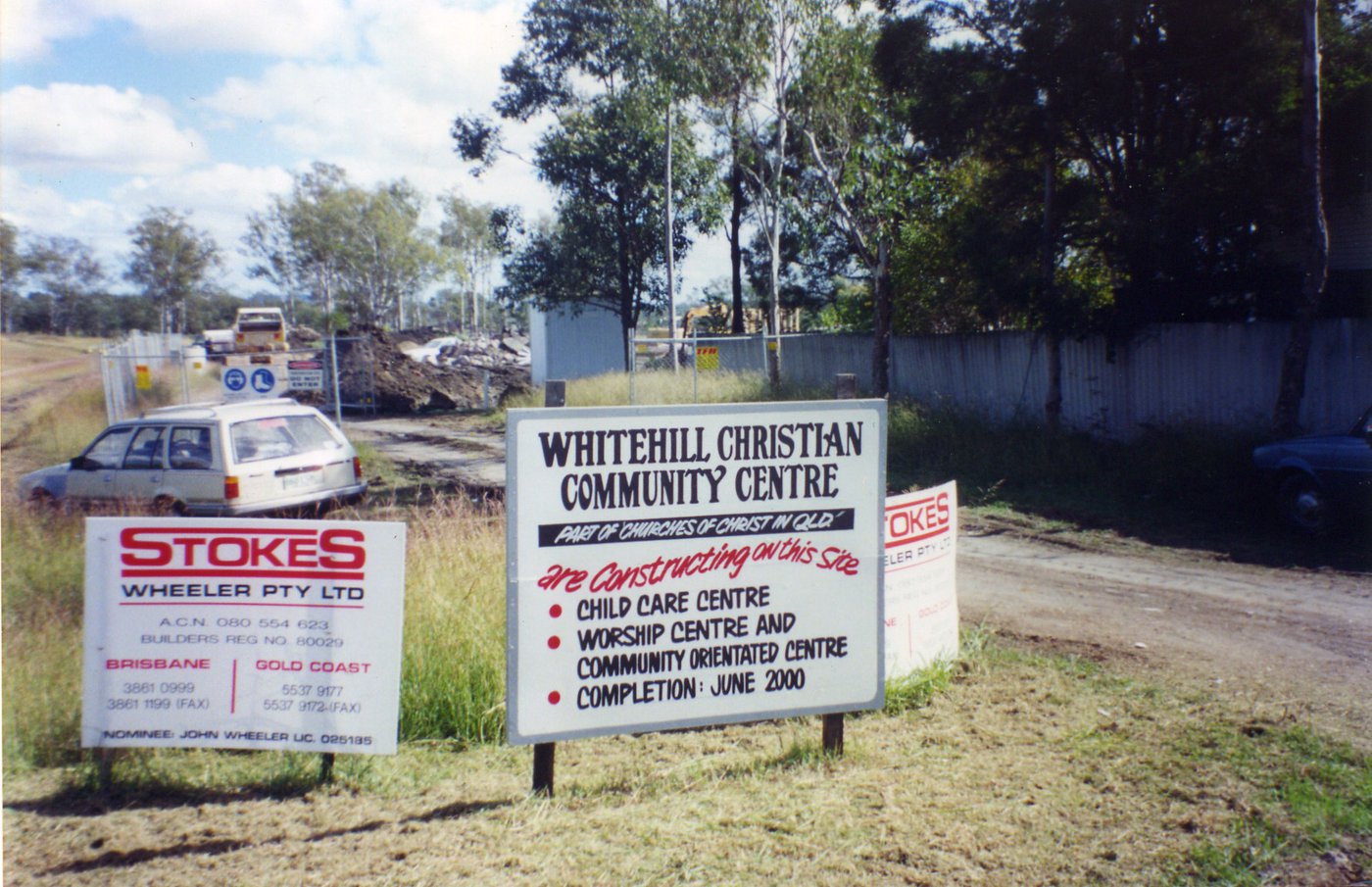 Pastor Norm Flett was Senior Pastor from 1989-2003. In the late 1990's, he saw the opportunity to purchase 20 acres of land in Raceview in hopes of one day moving the church to that property. He challenged the church with this vision and the church later purchased this land on Whitehill Road. The church went through the process of relocation. A new building was built which housed worship centre, hall, offices and a kitchen. Churches of Christ in Qld built a Child Care Centre which operates on the front of the property.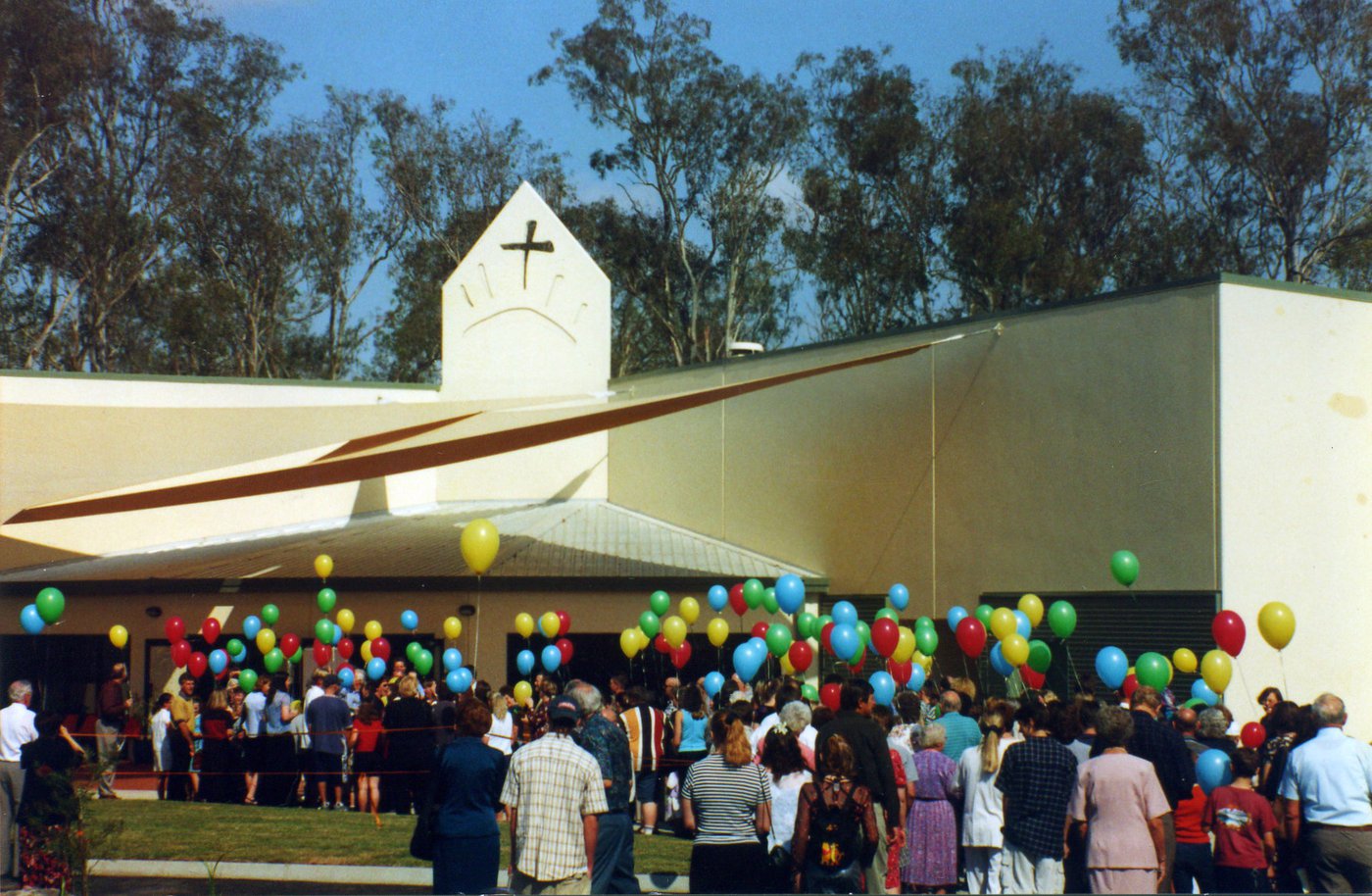 In September 2000 with the Sydney Olympics Opening Ceremony in full swing the church had its first gathering. It was then renamed as Whitehill Church of Christ. Since then we have added more meeting rooms and renovated our kitchen and portico area with a small cafe.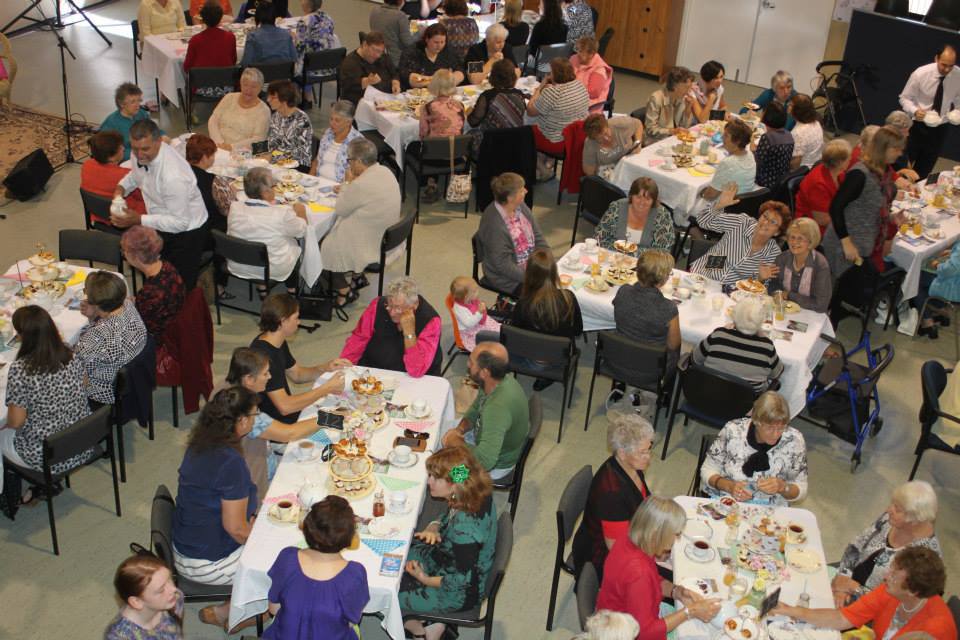 In 2003 Pastor Darryl Seip rejoined the staff team (having previously served as the Youth pastor) as Senior Pastor as Norm Flett retired. He served in that role until 2018. In 2019 Pastor Mark Westhuyzen lead the church through an intentional interim ministry to examine both past and God's plan for the future. In early 2020 Pastor Roger Harris was appointed, just prior to the Covid impacted all our lives, to lead the church into a new season.
Whitehill established close ties with Churches of Christ Foster Care and Housing areas to support people in real need. The Church has developed a heart for its local community and ran a Christmas in the Carpark event for many years. In 2004 additional staff were added to focus on this area with the appointment Craig Sadler (2004-2009) & Wendy Turnour (2004-2018) as Community Development Pastors. Paul Hicks also later served in this area (2015-2019). After a church consultancy in 2009, it was apparent that the systems in the church needed much attention. So an Executive Pastor, Barry Tramacchi (2010-2014), was employed full time to tighten up policies and procedures and finances.
Whitehill has had a strong mission emphasis with short term mission teams regularly travelling to the Solomon Islands and Zimbabwe. Whitehill supports Global Mission Partners (GMP), Church of Christ Overseas Aid (COCOA), Watoto Ministries, Compassion, Khayelihle Children's Village (KCV) Zimbabwe, Paul & Debbie Howells (Philippines), Frank & Sue Sanders (Vanuatu) and Operation Christmas Child among others.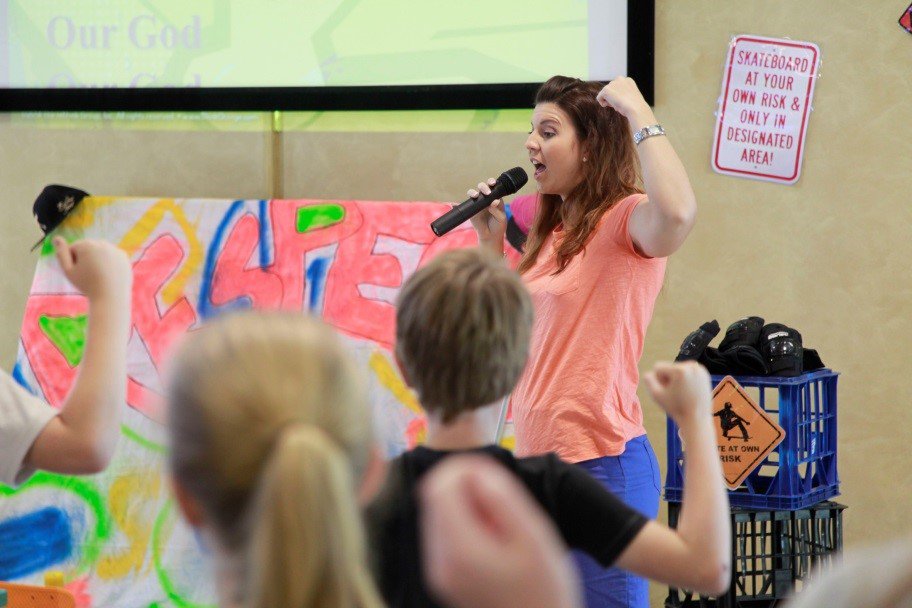 Children and youth have always been a strong emphasis. The children's ministry ran for many years under the headship of faithful volunteers until 2012 when a part time staff position was made available. Denelle Rosenberg (2012-2018) headed this ministry for 6 years. Courtney Brown (2019-2020) managed things until Wendy Douglas (2021-present) stepped into coordinating all our Children's ministries. These include a Playgroup, a Mothers of Pre-Schoolers (MOPS) which ran for a season, Mainly Music, Whitehill Kids, Schools ministry and Kids church which have all been enthusiastically supported by church and community families.
Whitehill is also committed to our youth and young adults with various people serving in the role of Youth pastor: Marshall Muller (2000-2001), Craig Sadler(2001-2004), Ben Zambra (2005-2009), Nathan Edwards (2009-2011), Tim Grant (2011-2012), and Ben Kulp (2012-2019). We are blessed to have Brad Murch join the team in 2021.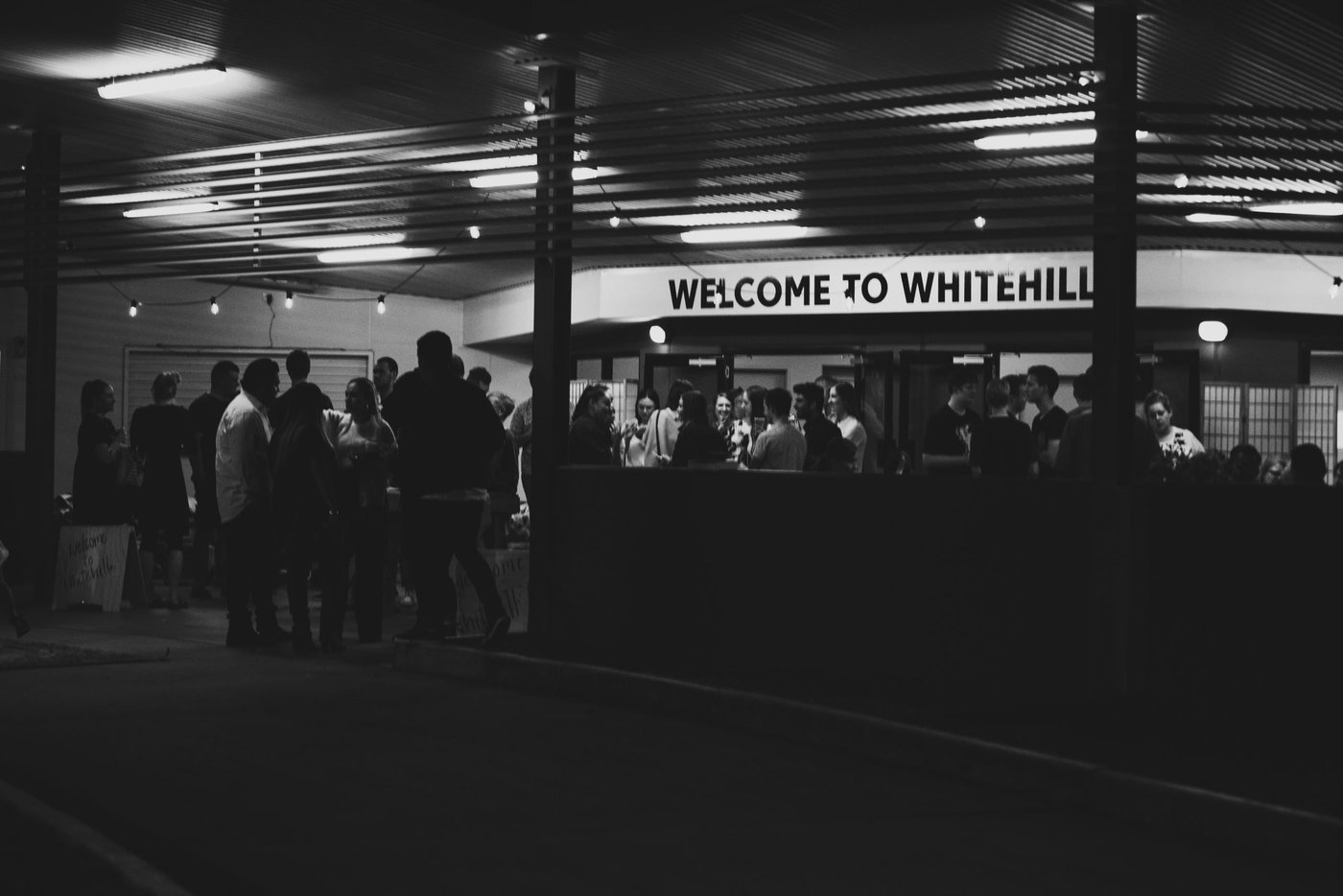 Today Whitehill is a multigenerational church with our 9am service attended by ages 0-90+. We have a solid Young Adult ministry, focused in the 5.30pm service, that has developed over the last several years with a strong emphasis on small groups with up to 50+ regular attendees. We also have a passionate group of Seniors who support the work of the church. We are thankful for Julie Baldwin who has served as the Worship Pastor until recently with the appointment of Francois de Beer in 2021 who came out from South Africa to serve as our Associate pastor (Worship and Community). Julie continues as our Discipleship Pastor.
Even though the church at East Ipswich/Whitehill has had a fantastic past, we believe our best days are still ahead of us. Building on the faithfulness of those in the past we want to continue to be strong for God for our future generations.
The church continues now into the next phase of our journey- ready to step into what God is calling us to.
YOU MIGHT ALSO BE INTERESTED IN